The 90 Minute War
Eyal Halfon, 2017, 85 min, Hebrew, Arabic, English and Portuguese, Mockumentary

"Tackles the Israeli-Palestinian conflict in a witty and original manner… Ivgy and Issa are wonderful"Shmulik Duvdevani

Ynet
"Exceptional film in the Israeli cinema scenery. Great locations, skilled cinematography, uplifting music and actors of the highest quality" Mart Parchomovsky

Mouse

Bob Simon Award
Other Israel Film Festival
Best Actor
Haifa International Film Festival
Best Supporting Actor
Israeli Ophir Awards
Jury 'Building Bridges' Award
Atlanta Jewish Film Festival 2017
SYNOPSIS
Friends, we've found a solution to the Israeli – Palestinian conflict. A football match. The winner gets to stay. The loser leaves, forever, without any claims and whining.
The 90 Minute War is a political fictional satire that captures the drama leading up to the outcome of the game. The story places the Middle East conflict in an entirely different context – a football game. Wild, ridiculous and tragic, the context is not far removed from reality.
Based on a book by Itay Meirson "The 90-Minutes War".
Stills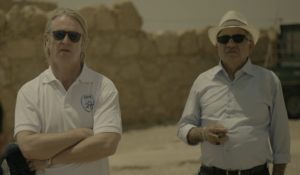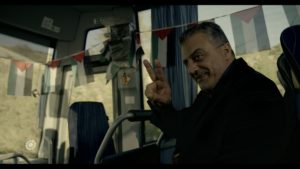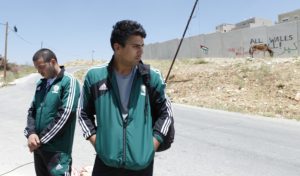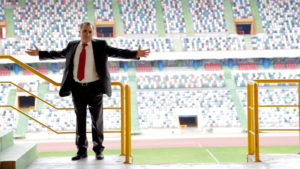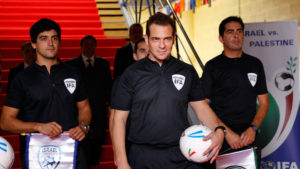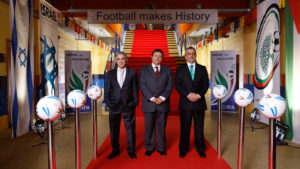 Behind the scenes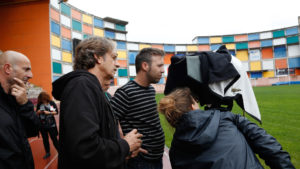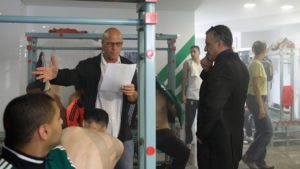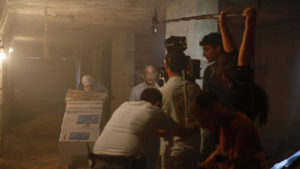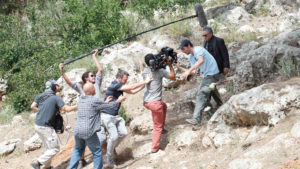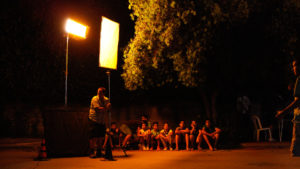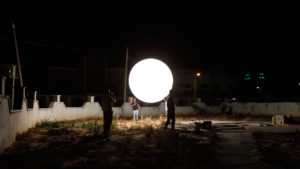 DIRECTOR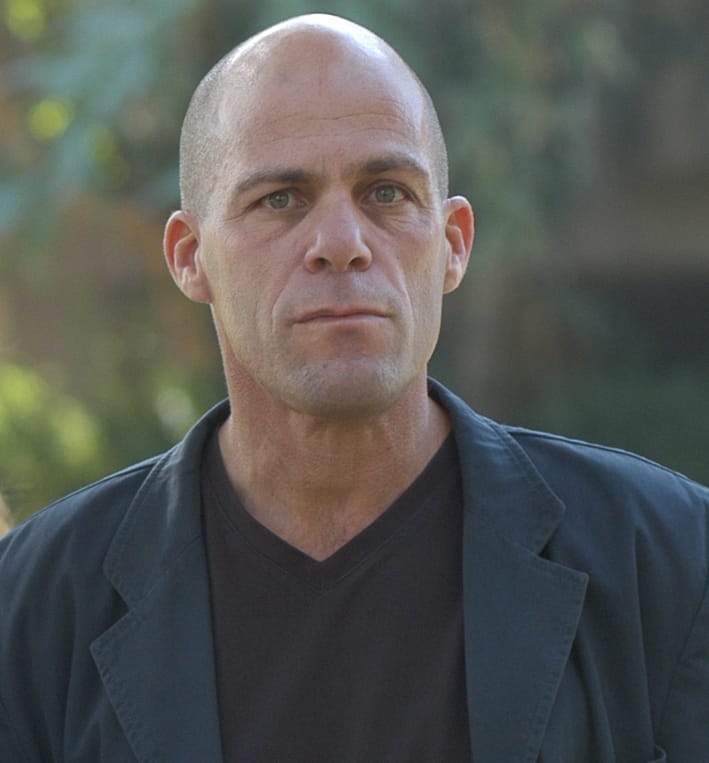 Cast
Moshe Ivgy – Chairman, Israel Football Association
Norman Issa – Chairman, Palestinian Football Association
Dative Buck – Jan Muller
Alexander Barata – Mario Gomes
Paulo Pedregal – Mrs. Gomes
Pêpê Rapazote – Carlito
Herald Redmer – IFA Official
Torsten Knippertz – Press Secretary
Majed Bitar – Iad Zuamut
Crew
Eyal Halfon – Director and Scriptwriter
Assaf Amir – Producer and Script Editor
Steve Hudson, Sonja Ewers – Producers
Adar Shafran, Tammy Cohen – Associate Producers
Itay Meirson – "The 90 Minutes War" Novel Author
Daniel Kedem – Director of Photography
Arik Lahav Leibovich – Editor
Sandra Guttman – Art Director
Ran Shem Tov – Original Score
Gil Toren – Music Consultant
Ofri Barel – Costume Design
Issahar Vishnia – Sound Recording
Tilo Busch – Sound Design
Merav Nahum – Casting and Assistant Director
Merav Bouchoucha – Makeup Artist
Nadine Fraczkowski, Netta Laufer – Stills
The film was produced with the support of