Documentary , 82 Minutes , 2021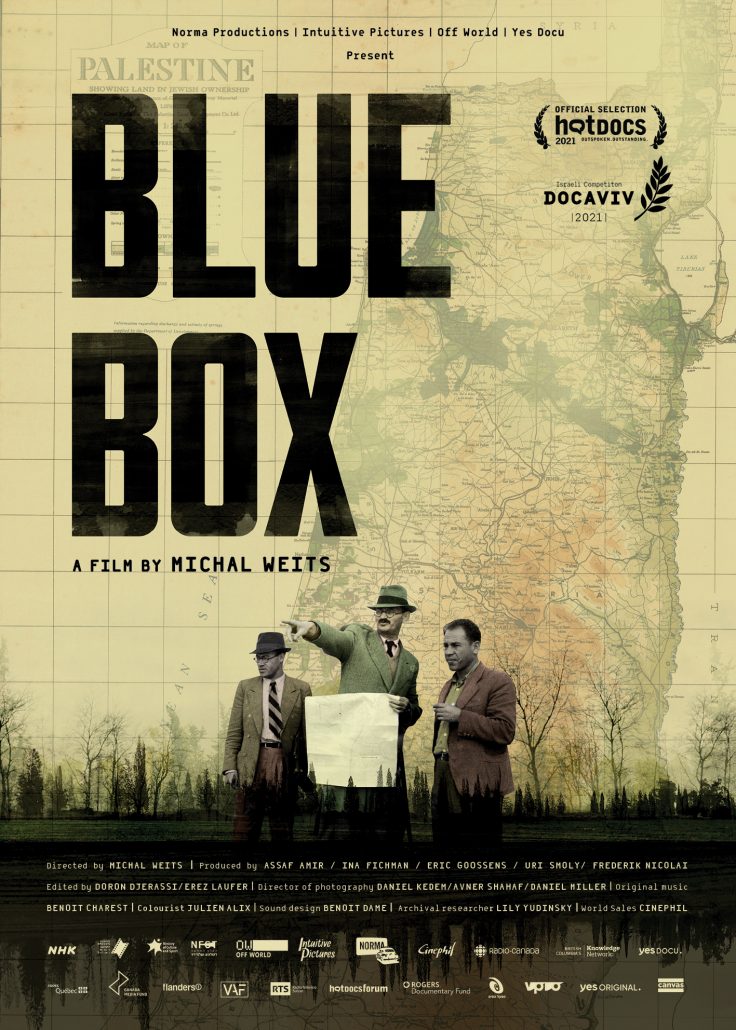 The Jewish National Fund's Blue Boxes were part of a successful fundraising campaign to support the purchase of land in Palestine. Joseph Weits, the filmmaker's grandfather, was the man who orchestrated the acquiring and expropriating Palestinian lands. Weitz's private diaries reveal an uncomfortable truth.
The Jewish National Fund's (JNF) beloved Blue Box campaign was internationally successful in raising support for the purchase and forestation of land in Palestine. The trees have since spread their roots, but evidence remains of the Palestinian communities displaced by the once-fragile seedlings. Joseph Weits, filmmaker Michal Weits' great-grandfather was a key figure in the organization, his private diaries reveal the story of the massive land takeover that led to the creation of the state of Israel. In conversations with her family, she questions his actions which result in an exploration of a nation's past and an uncomfortable truth.
Director- Michal Weits 
Producers
Assaf Amir
Ina Fichman
Eric Goossens
Frederik Nicolai
Uri Smoly
Editors
Doron Djerassi, Erez Laufer

Directors of Photography- 
Daniel Kedem, Avner Shahaf, Daniel Miller
Visual Researcher- 

Lily Yudinsky
Sound Design- 

Benoit Dame
Original Score- 

Benoit Charest