Ido Haar, 2004, 72 min, Hebrew, Documentary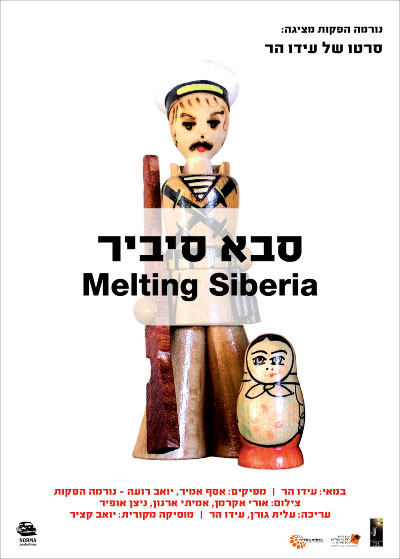 "An intelligent, honest, and a very touching film… a beautiful and deeply moving documentary."
Uri Klein
Ha'aretz
""Melting Siberia" shows that reality has more dramatic impact than any soap opera."
Yehuda Stav
Yedioth Ahronot
"A gentle, touching film."
Gidi Orsher
Galei Zahal
"The thrilling "Melting Siberia" is a roller coaster of laughter and tears that has captivated the audience."
Yossi Shoval
Ma'ariv
Jerusalem Film Festival 2004
ANONIMUL International Independent Film Festival, Romania 2005
Silverdocs Film Festival 2005
DOCNZ International Documentary Film Festival 2005
Boston Jewish Film Festival 2005
San Francisco Jewish Film Festival 2006
Melting Siberia follows the painful journey of Ido Haar and his mother Marina, determined to find the father she never met.
Marina was born in the USSR, but grew up in Israel after her father, an officer in the Red Army, abandoned her pregnant mother and disappeared somewhere in the Siberian Steppes. Melting Sibera follows the painful journey of Marina and her son, Ido, who is determined to find his lost grandfather in order to reunite him with the daughter he never met.
Melting Siberia is Ido Haar's ("Presenting Princess Shaw" and "9 Star Hotel") directorial debut.