Tali Shemesh, 2006, 90 min, Hebrew, Polish, Documentary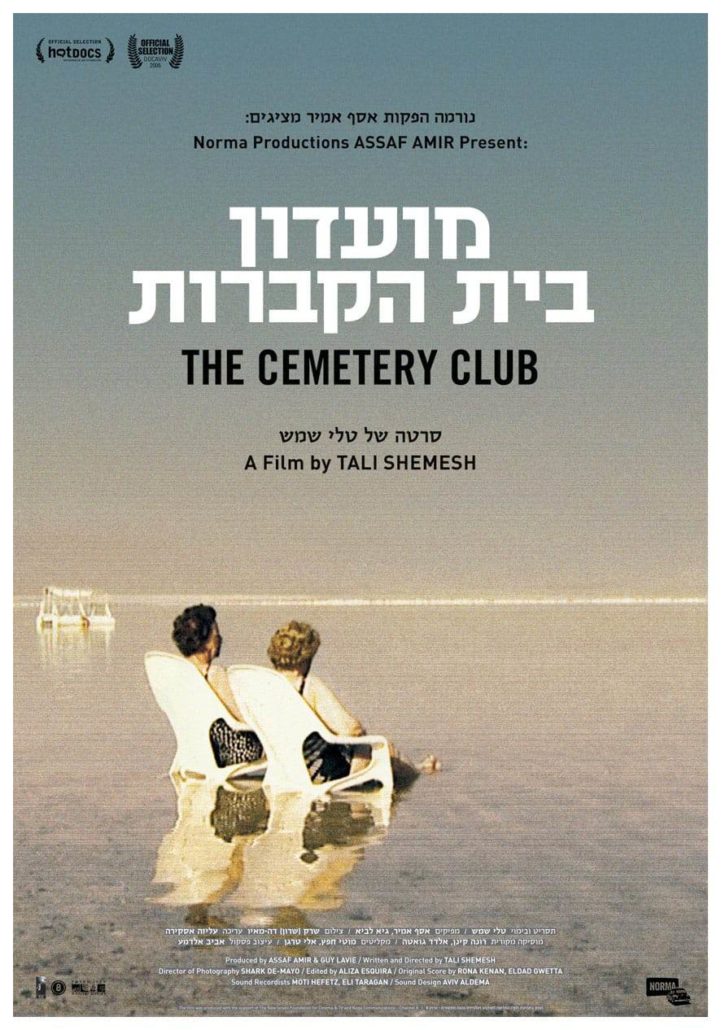 "A celebration of life. Sensitive, clever, funny and above all compassionate"
Haim Keinan
Kol Israel
"A very beautiful film with precious moments."
Ya'ir Raveh
Cinemascope
"One of the most moving documentaries I've seen in years."
Ya'ir Hochner
Seret
"an Audience enchanter… At times wickedly funny, at others poignantly human…docu with scope and depth"
Deborah Young
Veriety
"A brilliant documentary requiem. A film full of human compassion and hypnotizing melancholy, that succeeds touching this thing called art"
Yaron Tan-Brink
Yediot Ahronot
Best Documentary
Dok Leipzig International Film Festival, 2006
The European Film Academy Nomination for Best Documentary, 2006
The Mayor of Tel-Aviv – Jaffa Award, The Photography Award
Docaviv International Film Festival, 2006
Official Competition, HotDocs International Film Festival, Toronto, Canada, 2006
Festival de Cannes,  Canne, France, tous les cinéma du monde, 2006
Best Asian Documentary
Shanghai Film Festival, 2006
A touching, humorous portrait of two elderly women, long-time friends, now facing the collapse of the group that has given meaning to their lives: The Cemetery Club.
or over two decades, the "Mt. Herzl Academy" has held its weekly meeting at the Mount Herzl National Cemetery in Jerusalem. Seated between the graves of the nation's dignitaries, they debate the history of modern philosophy, read poetry and eat lunch. Director Tali Shemesh has been following the "Academy" for the last 5 years, focusing on two members: Minia, the director's grandmother, and Lena, her great aunt. The film unravels the jagged, intense, almost impossible relationship between these two extremely different women, who remain bound together by history and Fate. As death decimates the group that has given meaning to their lives, the film explores the conflicts between Lena and Minia, and the family secrets that haunt them.
Tali Shemesh – Director
Assaf Amir, Guy Lavie – Producers
Sharon De-Mayo (Shark) – Director of Photography
Aliza Esquira – Editor
Rona Keinan, Eldad Gwetta– Original Score
Motti Hefetz, Eli Taragan – Sound Recording
Aviv Aldema – Sound Design
Lena Bar-Barchar
Minia Robin
Herman Barchar
Yehuda & Ester Kahana
Eva Pashmislavsky
Nesya Laichter