Tali Fahima: Crossing the lines
Tal Hakim, 2006, 58 min, Hebrew, Arabic, Documentary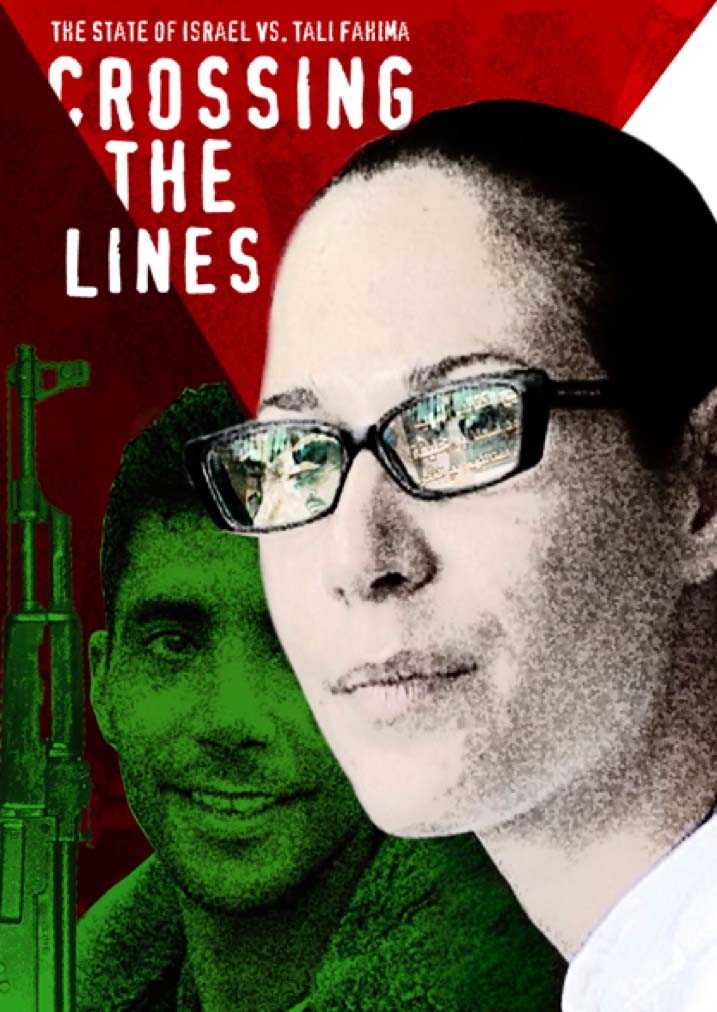 "This is a balanced and intelligent documentary, disturbing but moving. It deserves to be highly appreciated and widely shown"
Uri Klein
Ha'aretz
"An allegory on those with courage to go beyond the lines – Both physically and mentally"
Goel Pinto
Ha'aretz
"Fascinating"
Itai Stern
Ma'ariv
Jerusalem International Film Festival
Jerusalem 2004
5th International Human Rights Film Festival
Paris 2007
Tali Fahima, a young Israeli woman, becomes a human shield to the most wanted Palestinian in the west bank and faces a trial for it.
In the midst of the bloody war between Israel and the Palestinians, Tali Fahima, a young Israeli woman from Kiryat Gat, reads an interview in the newspaper with one of the most wanted Palestinians in the West Bank – Zakaria Zbeidi. Something about Zbeidi captures her imagination and she obtains his phone number. The conversation between the two goes into the night and changes her life forever.
Following a number of visits to Jenin, Fahima declares she will serve as a human shield for Zbeidi against IDF forces. Shortly after, she is arrested by the Israeli Secret Service. Tali is defined a terrorist, and the state of Israel begins an aggressive battle against her.
The film documents Tali Fahima's legal struggle to prove her innocence, the complex relationship between her and Zbeidi, the social isolation that was forced upon her and the media uproar surrounding her trial, which would become one of the most fascinating trials in the history of the State of Israel.