A Million Bullets in October
Moish Goldberg, 2007, 48 min, Hebrew, Documentary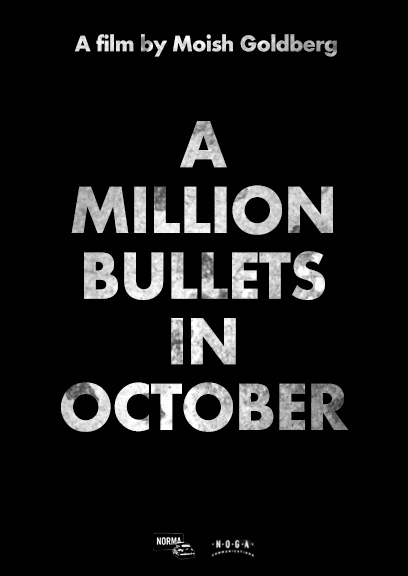 "Frightening and threatening… The importance of the film lies in the fact that it proves that sometimes the simplest documentation is the most effective."
Uri Klein
Ha'aretz
"In any normal democratic country, even just a few of the revelations would have caused a storm to break loose."
Akiva Eldar
Ha'aretz
"A startling documentary presentation … testimonies of the people who were sitting in the careening wagon, who saw and took part in the event - tell the story of the revolt of the military that took hold of Israel without even batting an eyelash."
B. Michael
Yediot Ahronot
Is Israel a state with an army or an army with a state? A Million Bullets in October is a documentary about the Second Intifada in October 2000.
As Israel plans to go back into negotiations with Palestine, it orders the army to use restraint in its responses; however, top echelons of the army ignore government policy and use a heavy force leading to constant violations of their cease-fire agreements.
A Million Bullets in October presents face-to-face interviews with government ministers, army personnel and leading journalists who, for the first time, reveal exactly how Israel got itself into a war it never declared.
Moish Goldberg – Director
Assaf Amir, Ruth Lev Ari – Producers
Amnon Schwartz – Director of Photography
Itay Ornik – Editor
Gadi Baltianski
Prof. Shlomo Ben Ami
Member of Parliament Dr. Efraim Sneh
Member of Parliament Israel Hasson
Avi Isascharoff
Gilad Sher
Raviv Drucker
Dr. Yossi Ben Ari
Amos Harel
Yoav Limor
Offer Shelah
Zvi Fogel
Ben Caspit