Dana Idisis, 2013, 45 min, Hebrew, Documentary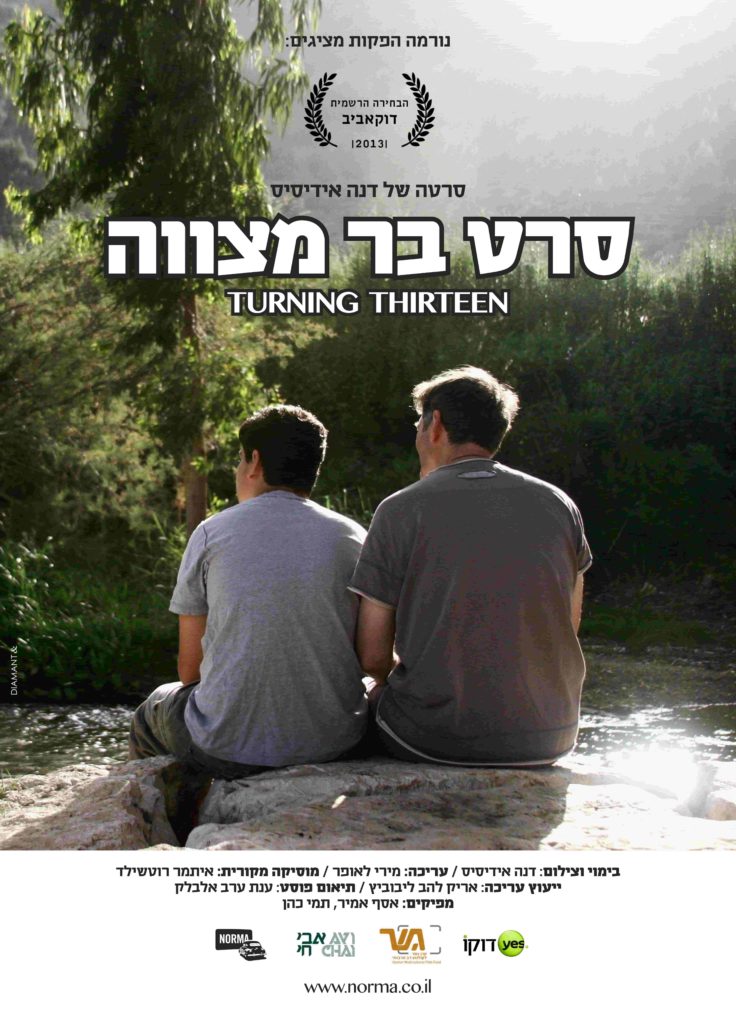 "Dana Idisis' moving documentary on the preparations for her brother's bar mitzvah will bring tears to your eyes, but it's also quite funny."
Hannah Brown
Jerusalem Post
" An intelligent and moving piece, woven with pure truth and infinite love."
Shir Ziv
Israel Hayom
" A touching film, capturing beautiful and humorous moments, alongside honest and harsh ones."
Time Out Tel Aviv
Docaviv Official Competition
2013
Middle East Now Film Festival, Florence, Italy 
2015
The film follows the story of Guy, an autistic child and the director's younger brother, and his journey toward a rite-of-passage Bar Mitzvah Ceremony.
Turning Thirteen follows the story of Guy, Dana Idisis' younger autistic brother; from the moment his parents decide Guy will perform a Bar Mitzvah ceremony up to the day of the Bar Mitzvah itself. The film highlights the daily complex realities the family must cope with, paved with difficulties and humor, Guy's unique view of the world is exposed.