Created by:
Yoav Kuttner

, Avida Livny,

Assaf Amir




Documentary Series, 2012
Two Seasons - 5 Episodes Each, 48 minutes per episode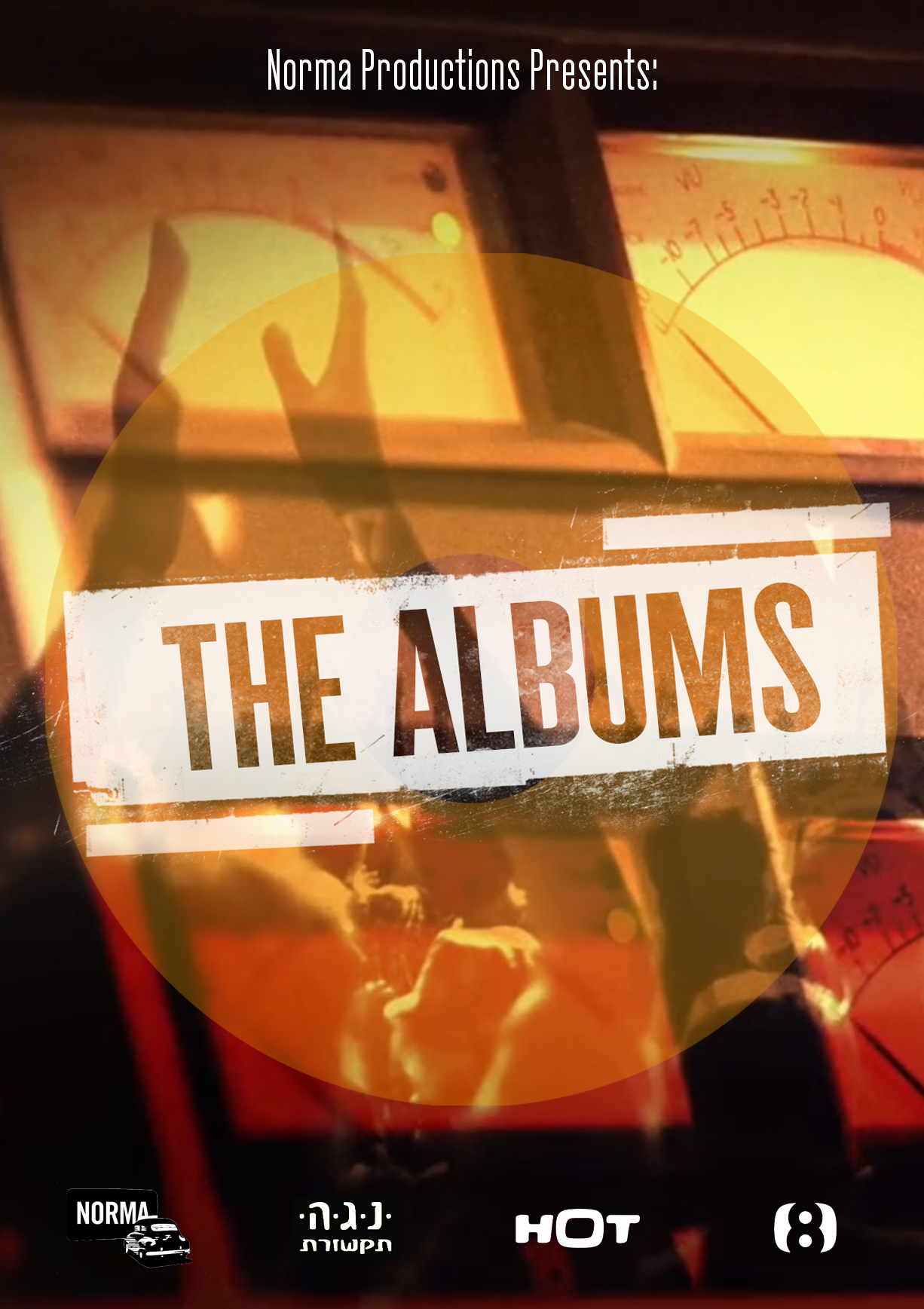 "'The Albums' is able to capture the exciting acts of alchemy that occur while creating a masterpiece album."
Pnai Plus

"'The Albums' on Channel 8 is a sensory experience you can't miss"
Alec Margalit
Jerusalem Time
"An exciting series. A love song to the Israeli rock genre, but also a requiem to a dying genre and industry that is unwillingly changes its form."
Yediot Ahronot

"The Albums" describes the journey of talented individuals, who dreamt, wrote, played and composed, and more than anything fought for the opportunity of their unique voice to be heard.
The Albums is a documentary series that tells the stories behind the revolutionary records of the Israeli rock genre during the 80's and 90's.
The first season highlights five debut records of artists who brought something new to the Israeli culture. Artists include: Evyatar Banai, Rami Fortis, 'Ziknei Zfat', Berry Sacharof and 'Eifo Hayeled'.
The second season focused on five different albums and artists that have a significant impact on Israeli music and culture. Artists and bands include: Assaf Amdursky, 'Mashina', 'Carmela Gross Wagner', 'Nosei HaMigbaat' and 'HaMachshfot'.
Yoav Kutner, Avida Livny, Assaf Amir  – Creators
Yoav Kutner – Content Editor
Avida Livny – Director
Assaf Amir, Tammy Cohen – Producer
David Zarif – Director of Photography
Yoni Cohen, Tal Sheffi, Oron Adar – Editors
Jonathan Avrahami, Dror Nahum – Research
Idan Shemesh – Sound Recording
Michal Emet – Sound Design
First Season:
Evyatar Banai
Berry Sacharof
Rami Fortis
'Eifo Hayeled' – Hemi Rodner, Ofir Bar-Ami, Asaf Sarig, Asaf Meroz and Arad Shiff
'Zikney Zfat' – Maor Cohen, Rea Mochiach, Guy Amir and Oren Lutenberg
Second Season:
Assaf Amdursky
'Mashina' – Yuval Banay, Shlomi Bracha, Iggy Dayan, Michael Benson
'Nosei Hamigbaat' – Ohad Pishuf, Tamir Albert, Yishai Adar, Ram Orion and Adam Horowitz
'Carmela Gross Wagner'   –Eran Tzur, Avshalom Caspi, Uri Prost, Uri Black, Dror Orgad, Ram Orion, Yarona Caspi, Motti Bikowski
"HaMachshefot" – Inbal Perlmuter, Yifat Netz, Yael Cohen