Eyal Halfon, 2005, 104 min, Hebrew, English, Russian, Tagalog, Thai, Filipino, Drama
"Complex yet easily digestible, hard-hitting but leavened with poignant humor, distinctly Israeli while tackling international hot-button themes"
Eddie Cockrell
Variety review
Grand Jury Prize & Best Actor Award
Karlovy Vary Film Festival, 2005
Best Picture, Best Script, Best Actor and Best Editing
Israeli Academy Award
Best Picture & Best Actor
Jerusalem Int'l Film Festival, 2005
Golden Dolphin
Festroia International Film Festival, 2006
Three stories become one story, as they intermingle one in the other and show something about us, people, who suddenly find ourselves alone, alienated from all those who are close to us, close to those who are foreign to us.
Franco, an ex- policeman, who got into trouble and became an agent for a violent gangster, rediscovers himself with the help of Jana, a call girl from Ukraine. Zeltzer, a melancholic farmer from the Arava desert plains follows the tracks of Jana's photograph only to find out that the only person he can trust is one of his Thai workers, Visit.  Eloni, A tough ranger, persecutes the Thai workers for illegal hunting as he finds himself preoccupied with his handicap father. The only one who can assist the ranger is Eddie, a Filipino caretaker. Eddie is addicted to gambling and becomes involved with the Boss, the violent gangster from the first story. All the characters eventually reach the same point in the desert – for different reasons, and one dramatic resolution.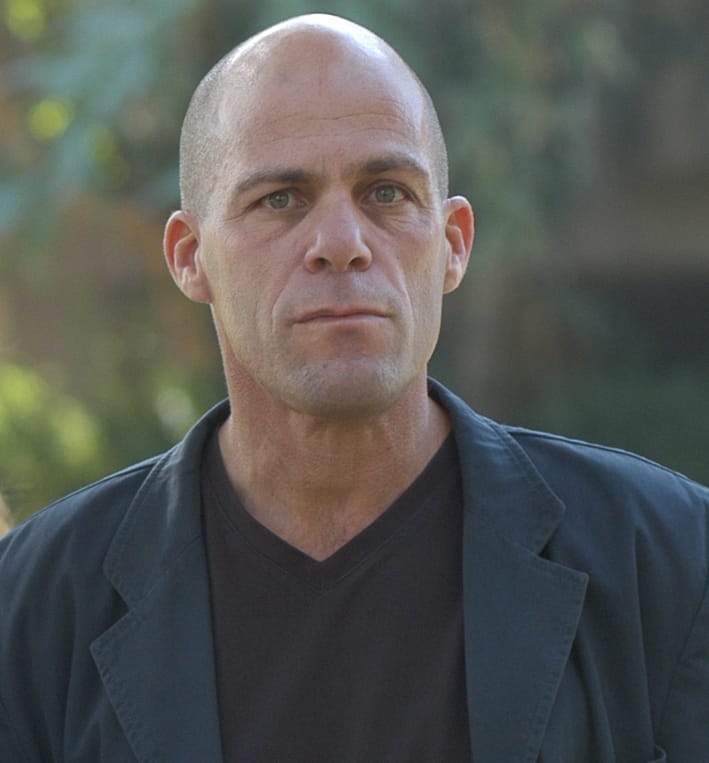 Uri Gavriel – Franco
Evelyne Kaplun – Jana
Avi Oria – Zeltzer
Yossi Graber – Mr. Aloni
Yoav Hait – Yoav Aloni
Ramon Bagatsing – Eddie
Chredpong Laoyont – Vissit
Mymy Davao – Nenny
Marina Shoif – Yulia
Evelin Agoel – Ahuva
Dvir Benedek – The Boss
Eyal Halfon – Director
Assaf Amir & Yoav Roeh – Producers
Eyal Halfon – Scriptwriter
Nili Aslan – Director of Photography
Einat Glaser-Zarhin – Editor
Ido Dolev – Art Director
Avi Belleli – Original Score
Keren Ron – Costume Design
David Lis – Sound Recording
Aviv Aldema – Sound Design
Ruth Gazit-Argov, Sharon Abaranok – Casting
Dorit Cohen – Makeup Artist
Merav Nahoum – 1st Assistant Director
Eyal Fisher – Stills
The film was produced with the support of